From slow roasted barbeque to pancakes the size of the platter and of course the Wisconsin Favorite - Friday Night Fish Fry, you can pretty much eat your way through Washburn County with the endless flavors at our locally owned restaurants. Since there are so many tasty options, we asked you, the public, what your favorite stops are in the area. Read on to find out who won the award for Best Bites - 2021! 
The two runners up for the 2021 Best Bites are sure to be on your "must try" list with their delicious menus! 
The Roost of Sarona cooks up wonderful dishes with as many local ingredients as they can get in their kitchen. Trust us, chef and owner Jeff, knows his way around the kitchen and is always serving up specials that will keep you coming back time and again. Some of our team favorites include Lobster Mac & Cheese and the Roost BBQ Brisket Sandwich, both are sure to make your taste buds dance. Deserving of mention as well is the famous "Katty Cake", a platter sized pancake named after the Katty Shack which used to serve up platter sized pancakes for years at this same location.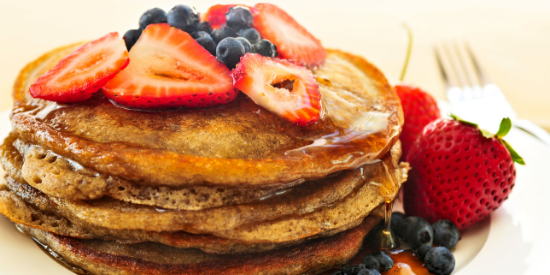 Round Man Brewing Co., established in 2018, is a must-stop not only for craft beer lovers, but also for those looking for a fresh, new menu. Some of the unique menu items include Roasted Lake Trout, fresh from Lake Superior, the Never Surrender Burger which features two burger patties, cheddar, bacon, relish, and a fresh egg, all doused in delicious gravy. Lastly, be sure to check out their wood fired pizzas - available in six delicious flavors.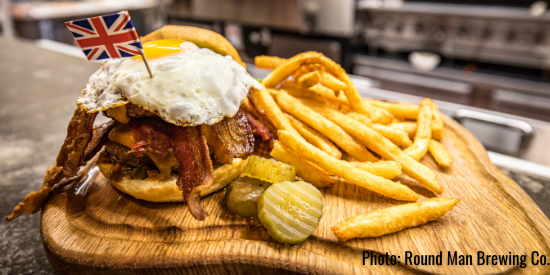 Lastly, our 2021 winner for the Best Bites category is Lakeview Bar & Grill in Shell Lake. You won't be disappointed by their all encompassing menu (and the views of Shell Lake are pretty amazing too!). A personal favorite is off their Specialty Sandwiches section of the menu, the Chicken Tender Melt! Each night of the week is a different special from Burger Night to Macho Nachos or Fish Tacos and of course, Friday Night Fish Fry. If you're a fan of bloody mary's, be sure to check out the Brewhouse Bloody Mary, a signature item at Lakeview. This bloody is loaded with one of everything from the Brew House Blend Appetizer Basket like a beer battered onion ring, mozzarella stick, chicken strip, breaded cream cheese snapper & even a cheese burger slider. It truly is a meal in (or on) a glass!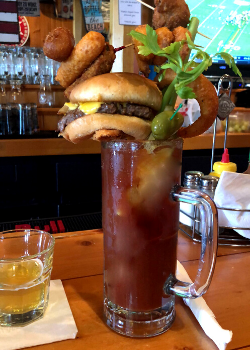 While we know you'll want to try out these three restaurants, there are so many more to try as well. Keep an eye out for upcoming blogs highlighting more of the savory stops you can find in Washburn County. Need some other tasty inspiration? Check out a way to Sip & Savor through Washburn County!