A sunset overlooking Long Lake from the porch of the cabin. The warmth of the fireplace on a crisp winter day. Running to the cabin to claim your room. Whatever your favorite part of "going to the cabin" is, Washburn County's incredible cozy cabins will be there to welcome you time and again. The voting in this category was hot - or maybe we mean cozy. Either way, the votes are in and below are the Best of WashCo: Cozy Cabin nominees for 2021. 
Pioneer on Long Lake - I'm not sure what draws people in more to The Pioneer on Long Lake, the 19 mile long lake known as the Walleye Capital of Wisconsin, the incredible homemade pizza or the friendly staff. Whatever it is, if you're looking for a cabin to "call home" when visiting the area, this is an absolute gem. Overlooking beautiful Long Lake, these six cabins offer picturesque views of this northwoods lake.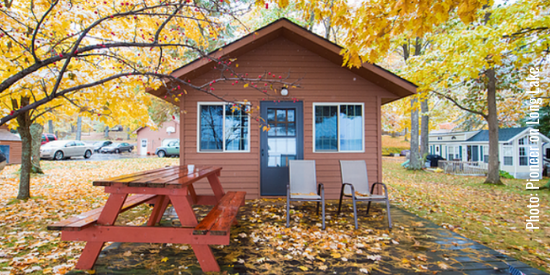 Heartwood Resort - Located on 700 acres, just northwest of Spooner, Heartwood Resort is a remarkable property with top notch amenities and miles upon miles of trails. Open year-round, the cabins offer cozy fireplaces and the best of "cabin life" in the northwoods. Guests enjoy paddling trips down the Namekagon River: Wisconsin's Moving National Park, a beach with rowboats, kayaks and canoes, a sledding hill in the winter, basketball & tennis courts, sand volleyball, mountain biking, cross country skiing, and so much more. If you are looking for a true northwoods paradise, you found it.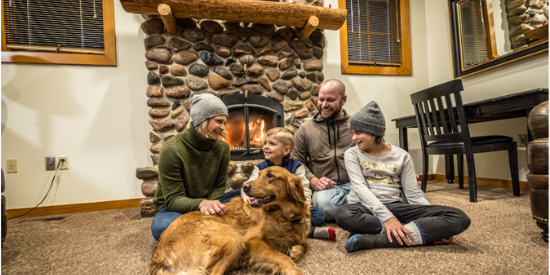 Kimball Lake Resort - The winner of the Best of WashCo: Cozy Cabin holds a special place in the hearts of all who have visited. Kimball Lake Resort is everything you've been looking for in a perfect northwoods vacation. Owners Pete & Ann Miller have welcomed guests for 21 years and their guests have turned into dear friends over that time. But, did you know that Kimball Lake Resort has been around since about 1938! There's something truly nostalgic about a stay at this long time resort. Not only is the lake great for swimming, fishing, and paddling, but the authentic resort atmosphere simply can't be replicated. If you want to see this resort really shine, check out this video which was filmed on site. 
There's something truly special about a northwoods resort experience. We hope that you fall in love with "going to the cabin" as much as the rest of us. Washburn County is home to so many incredible cabins, to find your perfect cabin, check out our cabins page or send us an email as to what you're looking for and we'll help you find the perfect spot.