This is Wisconsin. Wisconsin is full of amazing traditions. Traditions that Wisconsinites take very seriously. The Friday Night Fish Fry is most definitely one of those traditions. Whether it's pan fried perch over an open flame, a family-style fish fry overlooking a gorgeous northwoods lake, or all-you-can-eat with all the fixins', the Washburn County area offers no less than thirty restaurants who all offer their own take on this Wisconsin tradition. To find out where to start, we bring you the Best of WashCo: Best Fish Fry! Let's dive right in before your taste buds start to water too much. 
Come with an appetite if you're dining at Peggy's Place in Shell Lake for fish fry! "All You Can Eat" fish is the special for Friday's at this hidden gem - among other great options, but we're not really sure why you wouldn't partake in their absolutely delicious fish fry. Get your fish fried or grilled with potato and a side salad, cottage cheese or coleslaw. You just can't go wrong with all you can eat. 
The next stop on our fish fry tour is one of the most unique Wisconsin Fish Fry experiences you'll find in the area. Known for its farm to table experience, Pine Brook Farm offers not only some of the most picturesque country views, but also some amazing pan fried perch. Cooked outside over an open flame, this really is an experience to take in when visiting the area.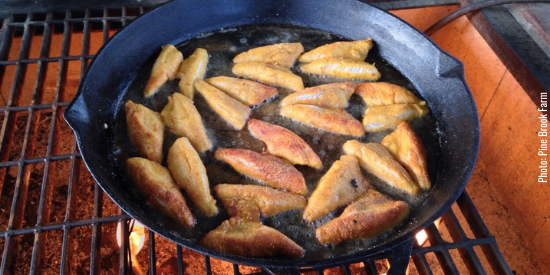 The top spot for Best of WashCo: Best Fish Fry is Track's Bar & Family Dining located just a few miles west of Spooner. This absolutely mouth-watering fish fry is definitely worth the trip. Choose from either fried or broiled cod, add your choice of potato and definitely hit up the soup and salad bar!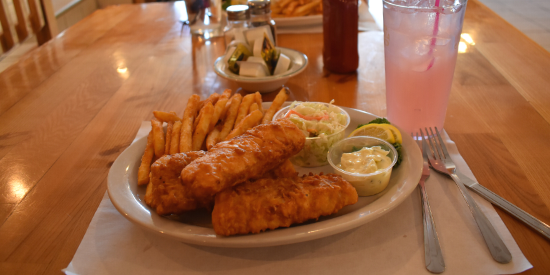 If you aren't hankering for some good old fashioned Wisconsin Fish Fry yet, you will be after you check out our Fish Fry Guide. With the help of the Fish Fry Guide, you can plan out your Fridays for weeks (okay, months!) to come. Enjoy!