Whether it's wandering through an authentic downtown on a rainy day at the cabin or heading to your favorite store to see what's new since you were there last, the shopping experience in Washburn County offers hours upon hours of fun. I've found some of my favorite gifts perusing some of the nominees included in the Best of WashCo: Shopping Bag category. 
The first nominee is a weekly stop for me during the summer and early fall. The Spooner Farmer's Market is one of my absolute favorite places to shop on a Saturday morning. Whether it's to pick up a beautiful bouquet of flowers so large that I end up splitting it into multiple vases or picking up local sweet corn, every single market day brings new and exciting items to cook up or enjoy! Plus, I love supporting our local farmers and artisans. There's something about knowing the person I'm buying from that just makes me fall in love with our area all over again.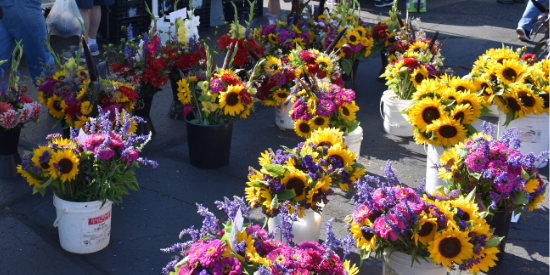 What started as a pop-up shop in the owner's dining room has since turned into one of downtown Spooner's most adorable boutique shops. First & Vine, the name a throwback to their original location, offers trendy (and comfortable!) women's clothing, homegood items and some of the best candles you'll find. You're sure to notice the cozy feeling as soon as you step inside - the best part, you can take that feeling home with you with their beautiful home decor!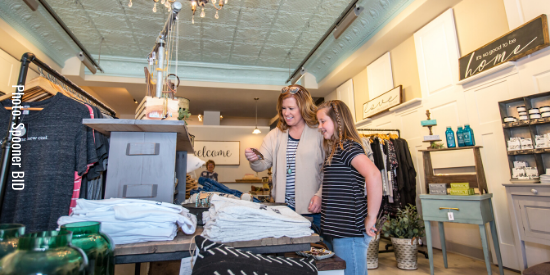 And the winner of the Best of WashCo: Shopping Bag for 2021 is none other than the Spooner General Store, a mainstay of downtown Spooner since 1990. If you're looking for a gift - this is the perfect stop! They offer the perfect baby shower gifts, quality kitchenware, candles, toys, and even some great cabin decor. One of my favorite parts of shopping at the Spooner General Store is their wide variety of Wisconsin clothing and gifts. Trust me when I say it is SO hard to walk out of there empty handed. Added bonus - they do gift wrapping as well, which has saved me more times than I care to admit.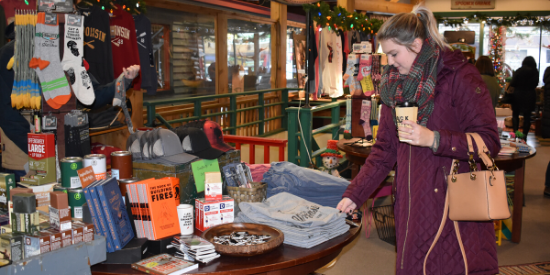 We'd like to wish a huge 'Congratulations' to our nominees and winner. If you're looking to extend your shopping experience, be sure to check out all of the great places to shop in Washburn County.