The big pines have a fresh white blanket of snow that sparkles in the sunshine, a fire in your cabin is keeping you nice and toasty, the trails are freshly groomed, you're getting a flag or two with the catch of the day - what more could you ask for from a getaway to a northwoods' winter wonderland? Those are all things you can find when you escape to Washburn County during the beautiful winter months. 
So you're looking for a cabin to enjoy this winter season? Look no further! There are wonderful resorts that are available for your enjoyment regardless of the season. Pioneer on Long, The Landing on Long Lake, and Lincolnwood Resort are all conveniently located right on the shores of Long Lake so you'll be able to get all the fishing that your heart desires. There is also Heartwood Resort located north of Trego which has an abundance of winter activities to enjoy on their 700 acre property while you stay there such as a sledding hill for everyone, ski trails, and snowshoe trails! [More Winter Lodging Information Here]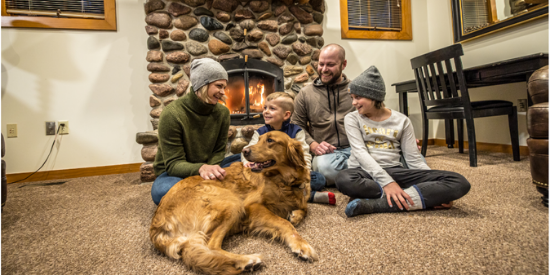 Are you looking to get out and enjoy the scenic views from the trails in Washburn County? From winter fat biking to cross country skiing to snowmobiling and even snowshoeing - we've got it all covered in this neck of the woods! There are six different trails to take your skis out on, some with multiple loops to provide a wonderful skiing experience and even shorter loops great for beginners. If you didn't bring your skis along, Heartwood Resort has cross country skis available for guests to use on their 25 KM of trails. As for the fat bike trails in Washburn County, you will find two different trails systems in the Spooner area, Wildcat Bike Trails and College Street Park Trails. The Wildcat Bike Trails are spectacular right now! Check out the video on our winter fat bike page - you'll feel like you're riding right along with them! And, if you want to enjoy the beautiful snowshoe trails, there are seven different trails to choose from! Hunt Hill Audubon Sanctuary has free snowshoes in both adult and youth sizes to use on their 13 miles of trails. If you haven't enjoyed their Discovery Trail with your kiddos yet, they will have a blast looking for different hidden objects along the way. You can also rent snowshoes from Long Lake Bait & Tackle to use throughout the area. And last but not least, over 240 miles of groomed snowmobile trails weaving throughout the county! Petit's Auto & Performance has snowmobiles available for rent (based on availability) and they're conveniently located near the Wild River Trail in Minong. The trail conditions are continuously updated on our website so you know what to expect when you're heading out for your adventure!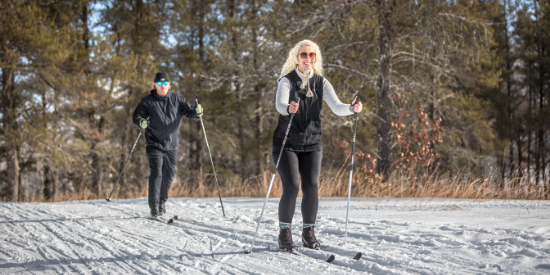 And, it wouldn't be winter if you didn't enjoy a little bit of time out ice fishing. There are local bait shops that can get you set up with those last minute things you might have forgotten before heading out to test your luck. Who knows, you might even get in on a local ice fishing contest while you're here! We've heard of many fishermen catching crappies, bluegills, walleyes and pike through the ice this season. Check out the fishing & outdoor report to read about the latest happenings!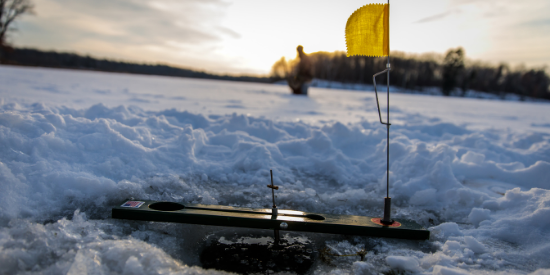 Regardless of what you're looking for in your winter getaway, you'll be sure to enjoy some time away in our northwoods escape! The accommodations are cozy, the trails are spectacular, the lakes are abundant and when you're looking for a bite to eat - the restaurants serve up some hardy meals. Check out the Winter Fun page to get more ideas for how you can enjoy the winter months!