Sit back, relax, and have the bartender (or barista!) pour you a drink. No matter what your style, the drinks are always delicious. From fresh brewed coffee in the morning to locally brewed beer in the evening or something in between, the local watering holes of Washburn County have your favorite drink waiting for you. To find out the best hot spots in Washburn County, we took to the polls and here are the results of the Best of WashCo: Best Pour. 
A drink with a view is exactly what you can expect when you stop into one of the nominees, The Pioneer on Long Lake, which is nestled on the shores of (you guessed it!) Long Lake. The lake itself is nineteen miles long and offers days of lake fun. Whether you're traveling by car, boat or snowmobile, you can pull right up and enjoy an awesome WashCo experience. They have a specialty drink menu with delicious local favorites to sip on like Rum Punch or a Lily Pad.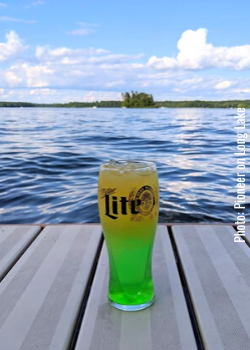 Are local brews your style? Then be sure to enjoy the tap selection of another nominee for the best pour - Round Man Brewing Co. This brewery, located in the heart of downtown Spooner, serves up their original flavors year round such as, Mortified, Back Alley Sally, Omaha X, and KBO - all of which you can try when you order a flight to get you started. Don't worry though, their specialty craft cocktail menu is also sure to delight your palate. If you'd rather have a cup of joe, they brew up coffee from The Dock Coffee, located just down the street and owned by the same family.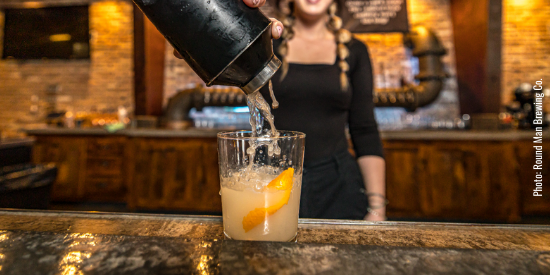 Finally, the one that holds the title for the Best Pour of 2021 is Perlick Distillery of Sarona. Perlick is a family owned and operated business that produces fine spirits distilled from grains grown on site from their five generation, century farm. Which means, yes, the grain in the fields you see around the distillery are what is used to create their vodka which is distilled on site! The tasting room offers a cocktail and martini menu, as well as drinks that change with the seasons.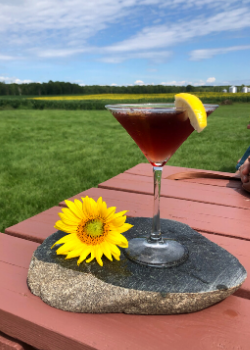 After you've sampled from these great places, be sure to check out our Best Bloody Mary Blog or one of the many coffee shops in the area. Cheers!