Excuse me while I absolutely swoon over the breathtaking wedding venues of Washburn County. Whether it is a lakeside ceremony, an intimate venue immersed in the natural northwoods beauty, or a rustic barn backdrop, how could you go wrong? Let's just dive right into the Best of WashCo: Tying the Knot because all of these beautiful nominees will speak for themselves. 
Find yourself surrounded by the beautiful, natural wildlife of this 600 acre nature preserve. Hunt Hill has different options for hosting your perfect day, from the Amphitheater to the Prairie Platform or their beautiful new Richard Grand Recreation Hall. Worry not about decorations as the picturesque landscapes will be the perfect backdrop for your big day. Just imagine it, a prairie of wildflowers surrounding you as you say 'I do.' Hunt Hill has put together a detailed wedding guide for those planning their big day to make things go a little smoother!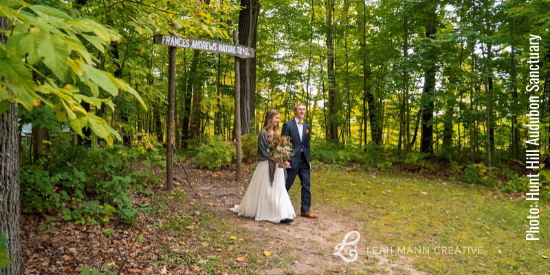 Rustic barn backdrops are all the craze, and we might be partial but Pine Brook Farm has one of the most gorgeous barns to have your wedding at. Their beautiful 1914 barn has been redone to host the most magical of evenings. But, don't just think the barn is your only option for wedding festivities at Pine Brook Farm, the hay barn up on the hill is a rustic option for a ceremony. Then, you can spend your evening dancing away at the Woodtick Lounge. Michele & the team at Pine Brook Farm will be sure your day goes off without a hitch - unless you're hooking up the horse drawn wagon!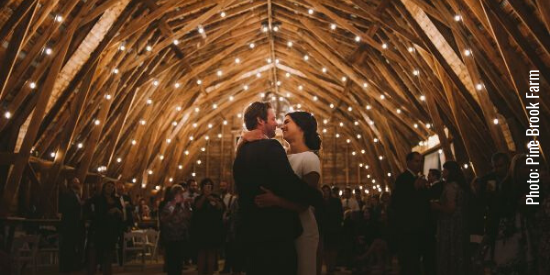 And the venue that "takes the cake" for the Tying the Knot in the 2021 Best of WashCo is Heartwood Resort & Conference Center. Perfectly situated on 700 acres of northwoods beauty, this wedding destination is an expert at welcoming couples for their special day. With Hoinville lake as your backdrop for your vows, you & your guests will be in awe of the sun sparkling off the lake - it is so dreamy! Enjoy the divine food & dance the night away in the main lodge, also near the lakeshore. This beautiful venue is one for the books, and sure to be a perfect place to say 'I Do'.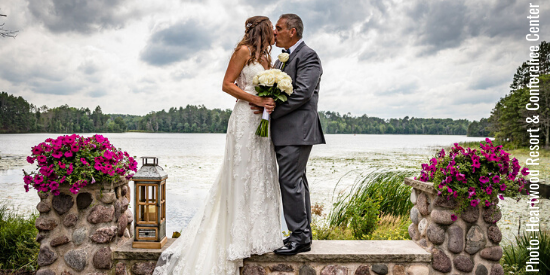 For more information on making Washburn County your perfect wedding destination be sure to check out our Weddings Page on WashburnCounty.org. And, if you are planning your special day - congratulations and we hope you have the best wedding day ever!