There's nothing quite like enjoying some fantastic food while soaking up the summer sun in Washburn County. If you're looking for a great spot to catch a bite to eat outside, here are some options for you this summer. 
What's better than a flatbread pizza, delicious wine, and a beautiful patio? Red Schoolhouse Wines offers a gorgeous outdoor seating area and some of the tastiest flatbread pizzas around. For an added bonus, check out their live music in the evenings (Thursday-Saturday) in the summer.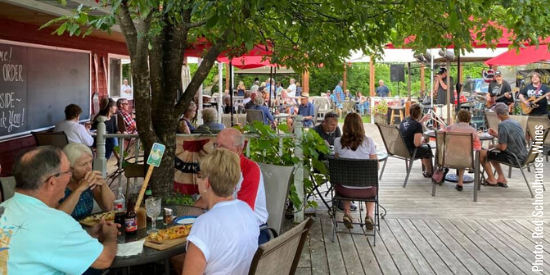 Looking for a gorgeous lake view? Look no further than the Beechmoor Restaurant & Lounge overlooking Whitefish Lake. Even accessible by boat, you'll find a great menu of homemade soups, sandwiches and delicious pizza. Gluten free options are also available.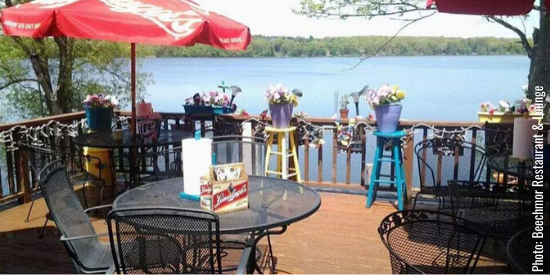 A quaint downtown with a 2,600 acre lake must have a restaurant with a great lake view, right? Right. As its name indicates, Lakeview Bar & Grill offers a great view of Shell Lake on their outdoor patio. Be sure to check out their specialty sandwiches like the Triple Porker or the Cordon Bleu Chicken, a personal favorite of mine.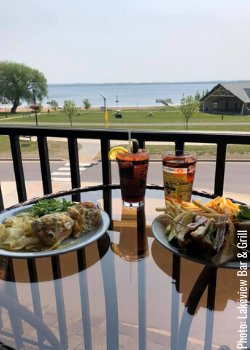 The artsy vibes of The Potter's Shed don't stop at the door. Be sure to take your panini, salad or sandwich outside to the garden area to really enjoy some peace and quiet. From the ponds and water features to the rustic, artsy decor, you're sure to enjoy the fresh air and calm of their tranquil garden area.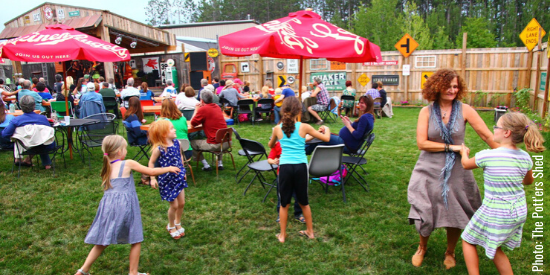 If you're looking for a little sport while you wait for your lunch, be sure to check out the Longbranch Smokehouse & Grille. In the outdoor seating area, you'll be able to challenge your dinner date to a game of bags or relax around the bonfire while you wait for your food. Be sure to check out their famous bar-b-que and add on some Grimble Rings for good measure.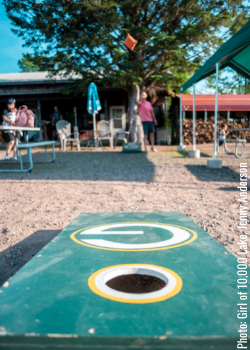 The view of Cranberry Lake from the deck at the Chipmunk Bar & Grill speaks for itself and the food will as well! Well known for their ribs and "always fresh" burgers, the Chipmunk will keep you coming back time and again. On Friday nights, make sure you check out their fish fry. It comes complete with deviled eggs...yum!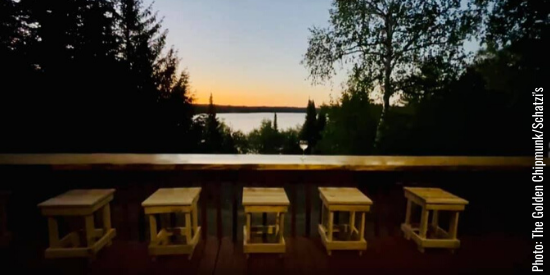 Open for lunch and dinner seven days a week and offering daily specials, Tony's Riverside is a great place for your next special event with a nice patio setting located along the river.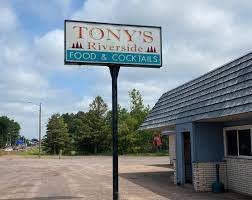 Enjoying a cup of coffee with a good book is one of my favorite activities. Be sure to check out the patio at Alley Cats Coffee in Spooner. Conveniently located on Highway 63, this great coffee shop has some of the best paninis around!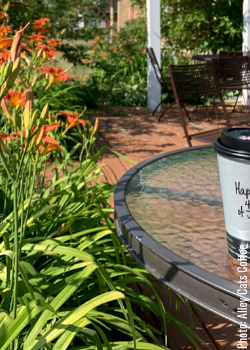 Looking for great pizza? You have to check out Paul's Pizza Den. Their cabana offers great outdoor seating and even live music on Saturdays during the summer. Some of the crowd pleasers to check out are the Smokey Bear and the Porky Bear Pizzas.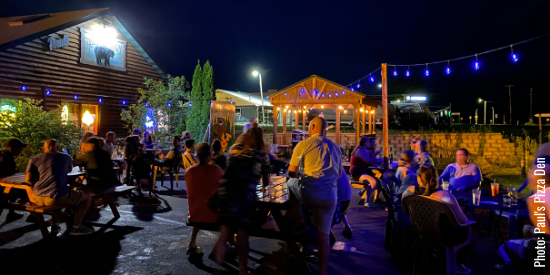 Open seven days a week for breakfast and lunch, the Birchwood Cafe has some nice outdoor seating right in downtown Birchwood. From their "Almost World Famous Hashbrowns" to their biscuits and made from scratch sausage gravy, you aren't going to leave hungry, that's for sure!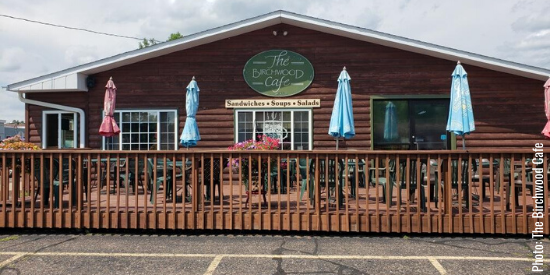 For more information on the restaurants in Washburn County, check out the Dining Guide in the Washburn County Official Guide or browse menus on our Eat page.