Tourism Board of Directors
Monthly Meetings
For specific meeting dates, please call us at (715) 635-9696 or visit our Industry Page. We'd like to see you there!
Board and Officers
The WCTA Board of Directors lead the tourism industry in Washburn County with an unending passion for this great industry. If you see them, please be sure to say 'thank you' for their service. If you're interested in serving on the tourism board, be sure to reach out to Michelle.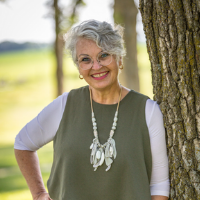 Sue Churchill
Position: President
Representing: Spooner Area
Sue loves entertaining and has been called a social magician - at home, at The Dock Coffee and at Round Man Brewing. As owner of these two businesses her greatest point of pride is to serve her community in the company of her whole family. A Rochester, MN native, Sue and her husband moved to Spooner in 2014 after her retirement from the Mayo Clinic with nearly 30 years of management in Transfusion Medicine. "As someone dedicated to providing the support and enthusiasm to promote Washburn County and encourage people to fall in love with this area as our family has." Sue says of her appointment. "It is an opportunity for me to share my experiences and move people from talking about visiting Washburn County, to actually spending time here and experiencing all there is to enjoy." Sue received her Bachelor of Science degree in Marketing and Public Relations from Winona State University, Winona, MN. She also serves on the Spooner Health Board of Directors. She strives to lead by example, whether it be coaching her 40 + employees, enthusiastically planning an event, or encouraging other entrepreneurs to realize their dreams.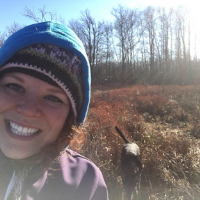 Nikki Janisin
Position: Board Member
Representing: Birchwood Area
As the Executive Director of Hunt Hill Audubon Sanctuary, Nikki gets the opportunity to share the incredible natural beauty of Washburn County with people every day. So, it was a natural fit to get involved with Tourism when she joined the board in 2018. One of her favorite parts of being on the Board is learning about the resources and businesses in Washburn County so she can share that information with others.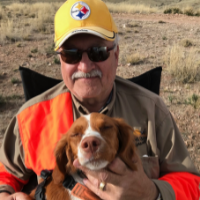 Joe McGrath
Position: Treasurer
Representing: Minong Area
With decades of experience in the destination marketing field, Joe brings his passion for the tourism industry along with his expertise in the field to the board of directors. A Certified Destination Management Executive, his years of service include brands such as Visit Pittsburgh, Visit Saint Paul, the Greater Des Moines Convention & Visitors Bureau, and Visit Duluth. Joe has served on multiple state, national and international boards and is an innovative and respected leader in Destination Marketing. Joe proudly calls the Minong and Washburn County area home.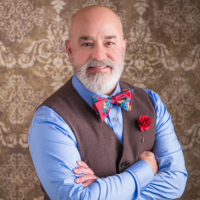 Victor Sacco
Position: Secretary
Representing: Spooner Area
Vic is a Realtor with Edina Realty and moved to the Washburn County area about 15 years ago from the Twin Cities. When asked why he chooses to serve on the WCTA Board, Vic said, "I am thrilled to be a part of this wonderful organization because I love visitors enjoying time together, and getting away from the stresses of life. With lakes of all shapes and sizes, beautiful landscapes and many places to hang out, sharing information with folks outside our community about having fun in Washburn County is truly fulfilling!"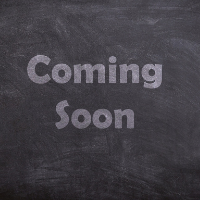 Sharon Paine
Position: Board Member
Representing: Stone Lake Area
Bio to Come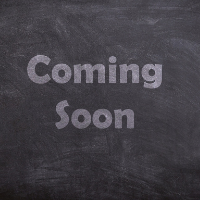 Steve Janetski
Position: Board Member
Representing: Birchwood Area
Bio to Come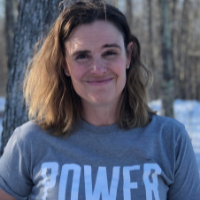 Jill Dunlavy
Position: Board Member
Representing: Shell Lake Area
Even though she grew up in Rice Lake, all of Jill's family were from Spooner. Much of her free time was spent between the lake, the golf course and making the rounds between her grandma's as they worked downtown. In 2003, Jill and her husband settled in Shell Lake where they are raising their two kids. After spending many years working for Shared Medical Technology, in 2017 Jill opened Live Fast Fit Free, a 24/7 access strength training facility located in Shell Lake's Industrial Park. In March of 2021, she and her husband began a propane business (Fossil Fuel, LLC.), delivering locally to commercial and residential customers. When asked why she joined WCTA Jill said, "I am excited for this chance to showcase the local community. It is a beautiful area we get to enjoy daily, I look forward to helping to find the balance of preserving all that makes Washburn County what it is, while also sharing it with others."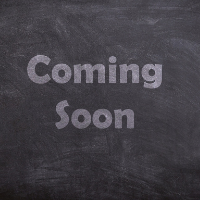 Maureen Hoffman
Position: Board Member
Representing: Shell Lake Area
Bio to Come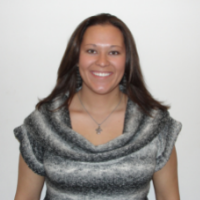 Cristina Masterjohn
Position: County Board Representative
Representing: Washburn County
Cristina grew up in the Washburn County/Spooner area. She enjoys spending time outdoors, hunting, fishing, four wheeling and hiking. She is a local business owner. She serves on the Railroad Memories Museum Board, County Board, and WI National Guard. When asked why she's a part of WCTA, Cristina share, "I am looking to bring knowledge and experience to the WCTA. Tourism in Spooner is vital to keep our small town growing. I would like to be part of making our area known on the map as a must see location."