It's that time of the year again…fishing is opening for the season! Around here, we could say it almost feels like a holiday. With nearly 1,000 lakes (964 to be exact), Washburn County offers a fisherman's paradise. So as you're gearing up for your time on the water let us give you a few tips, tricks & inside pointers for prime fishing here in Washburn County.
1 - Not sure where to go? The Washburn County Highway Map is a great resource showing all of the lakes on it with an indicator of public access points. Another helpful tool on the map is the Lake Guide which lists all of the named lakes, their maximum depth, total acreage and what kind of fish you can find in the lake. If you're still stumped on where to go, don't worry, there are a few great outfitters that call Washburn County home and trust us when we say that they are extremely knowledgeable of the area's lakes. In the Spooner area? Check out AAA Sports Shop, or  the Spooner Outlet. Headed out in the Stone Lake area? Check out Stone Lake Rod & Reel. Long Lake calling out to you? Hit up Long Lake Bait & Tackle. Minong more your area of interest? Try the Sportsman's Headquarters. Not only are these retailers knowledgeable about all things fishing in Washburn County but they will also have you looking good when you hit the water, and some also double as bait and tackle stores so they'll hook you up there too (no pun intended).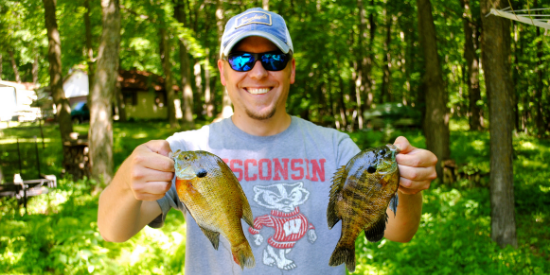 2 - The big, more well known lakes have plenty of room for boaters, but don't discredit the smaller lakes! Many of the locals here know that some of the best fishing can be found in the "out of the way" places. If you're lucky, maybe you'll run into a friendly local fisherman who will give you some pointers. But, trust us, they probably aren't going to give away their favorite spot, just their second or third favorite. 
3 - And, to make sure you don't have your trip ruined by a ticket, make sure you pick up your fishing license before heading out.. There are many businesses in the area that are able to help you with getting your WI DNR License. Here's a short list of places throughout Washburn County you could stop into, Sportsman's Headquarters in Minong, Trego Travel Center, AAA Sportshop in Spooner, United Ag Coop or Shell Lake Marine in Shell Lake, Long Lake Bait & Tackle near the narrows of Long Lake. (Maybe not a short list but who doesn't love some convenient options throughout the county?) Check out this map from the WI DNR find a place closest to you to grab your license before you hit the water!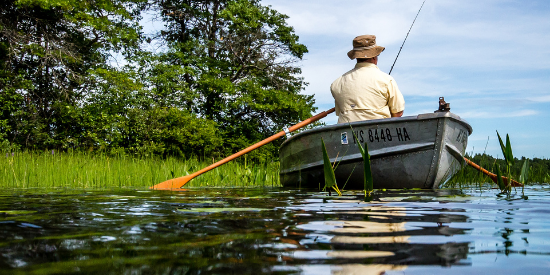 4 - If the above tips don't help you much… well leave it to one the trusty guides in Washburn County to take you out on the water! We are lucky enough to have three different guides services that can take you out on lakes throughout the county - Jim Stroede Fishing Guide Service, Wild Country Guide Service & Wisconsin Fisherman. They seem to have the best luck when it comes to getting people on the water and finding fish. And, if you would like a truly unique fishing experience, call Captain Rick at AAA Sportshop for his one of a kind Gillgetter Fishing Trip. He will whisk you out to one of the area lakes, help you catch some 'gills & then will even filet and cook them for a delicious shore lunch.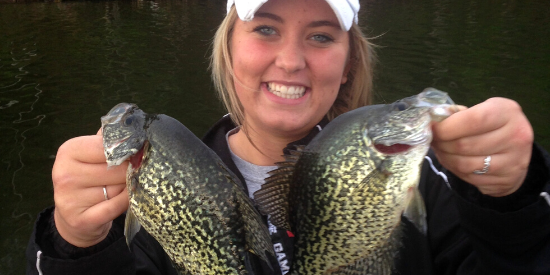 Where to go - check. Bait, tackle, and gear - check. Fishing License - check.…. All you have left to do is to get out on the water and drop your line in. Best of luck! Don't forget to join the "reel" and tag us in your fishing photos using #WashburnCounty or #FishWashCo