Whether it's the best place to grab breakfast or a peaceful spot to take in the gorgeous views, there's one thing we know for sure, our visitors (and locals!) know some of the best ways to explore our beautiful area so we took your comments to help us to create this great 'go to' guide. First up in our 'Hidden Gems' series is the welcoming northwoods community of Birchwood. In absolutely no order, mostly because they are all so great, here are some of Birchwood's hidden gems. 
Cafe owners Texas Mike and Apron Betsey, are definitely a huge part of what makes The Birchwood Cafe one of the best stops in the area. Friendly and welcoming are the first words that come to mind when stepping in the door. From their "almost world famous hashbrowns" to the Fisherman's Breakfast, you will not leave this place hungry! Looking for lunch? Don't you worry, they have a huge lunch menu as well with specialties like the "Cafe Horseshoe" and even a "Swiss Olive" burger for all of you olive lovers out there.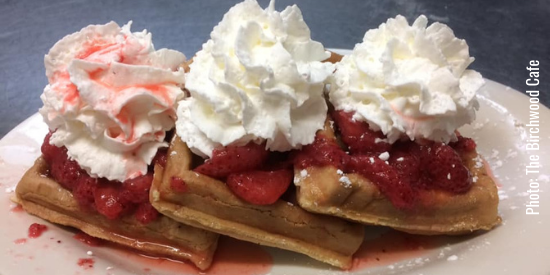 The Trails
Running right through town, the Tuscobia trail is a huge connector to the incredible ATV and Snowmobile trail systems around the Birchwood area. Birchwood has long been a hot spot for those looking to get out and explore. Sitting on the corner of four counties, you can travel in any direction to ride for days. 
Birchwood Canoe Routes
Hidden in a dense county forest are some of the most beautiful glacial lakes I've ever seen. If you haven't brought your canoe out to paddle through the Loyhead and Sawmill canoe portage routes, you are missing out! If you want to make a trip of it, be sure to pack your camping gear and plan a stay at the Sawmill Park Campground.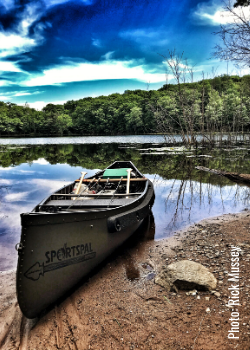 The ideal vacation to Birchwood really should include a stay at one of the amazing resorts in the area. Whether you're looking for a basic cabin with a stellar view or a modern cottage with all the amenities, you're sure to find something perfect for you and your family in the area. There's nothing quite like waking up in the morning and sitting out in front of the cabin as the sun rises on a beautiful northwoods lake. 
With an appetizer menu a mile long, incredible homemade pizza menu (including gluten free), and a special menu for your little "bear cubs," you'll love the options at Bear Tracks Bar & Grill. If you are looking for a Friday Night Fish Fry, Bear Tracks brings their A-game on that! Not only do they offer a Wisconsin Fish Fry, they offer it as a buffet. The fish & chicken buffet with salad bar is sure to please everyone in your group! 
Birchwood Chain of Lakes, Red Cedar Chain of Lakes & Doolittle Park
Birchwood is home to two popular chains of lakes, the Birchwood Chain of Lakes and Red Cedar Chain of Lakes. Both chains are connected by a creek, but you can't actually travel between them. The Birch Lake chain offers deep water for walleye fishing and Big Chetac Lake, a 1,920 acre lake with a great population of bass and Birchwood's famous panfish, the Bluegill! The Birch Lake chain is also home to the popular Doolittle Park, which offers a playground, swimming area, picnic pavilion, boat landing and even campsites! If you travel to the Red Cedar Lake chain, you'll find more deep water fishing, where you can catch Walleye, Bluegill, Bass, Perch and other panfish.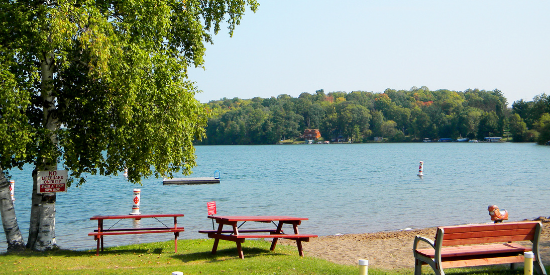 Ed's Pit Stop
One of the most popular stops along Highway 48, Ed's Pit Stop is an absolute must-visit. Whether you just need to fill up your tank, have a hankering for a scoop of delicious ice cream, or need to pick up a last-minute gift, Ed's is the place. Really hungry? Be sure to check out the incredible smoked meats. Everything from the Texas Beef Brisket Sandwich to the Barnyard BBQ Platter will please even the pickiest eater. Along with a variety of sides, appetizers, and other favorites, you can also order their smoked meats by the pound. Dinner is served! 
Famous Bluegill Landmark 
Greeting you as you drive into town, this 14 foot Bluegill proudly represents the rich fishing history of the Birchwood area. This really is the perfect stop to get out and stretch your legs! Just don't forget to snap a picture of you and your family posing with the Bluegill and be sure to tag #ExploreBirchwood and #WashburnCounty so we can see all of your great photos!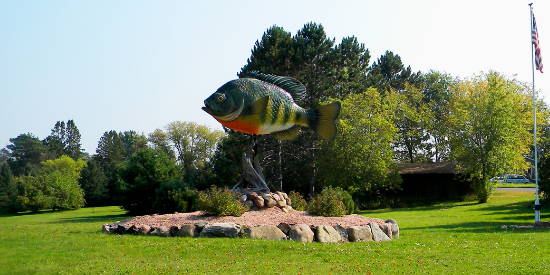 Fall Color Drives
Summer isn't the only time to enjoy the Birchwood area! All seasons bring out this destination's northwoods beauty, but a favorite of many is the fall season as the colors burst into vivid colors. The country roads around Birchwood offer some of the best scenery for an afternoon drive. Some of the favorite routes that were mentioned from our commenters were the Birchwood Fire Lane, West Ol Hayes Road, and someone else also mentioned that there's nothing like a walk down Maple Terrace Road in the fall.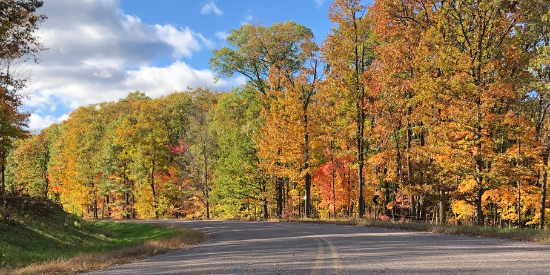 One of our favorite responses when we asked about Birchwood's hidden gems was, "My hidden gem is Birchwood!!" Comments about the friendly people, amazing schools, and genuine hospitality of the Birchwood area are all part of its charm and why so many people come back time and again. Keep in mind that this list is just a starting point, there are SO many great businesses and places to check out when visiting Birchwood. Be sure to check out more information about Birchwood on our Birchwood Page and keep an eye out for an exclusive Birchwood itinerary coming soon!