For the second article in our "Hidden Gems" series, we head to the northern part of Washburn County. Nestled among mighty pines and pristine lakes, the Minong area offers some remarkable spots that you may not have checked out yet. From some amazing spots to take a dip in the water to one of the most unique shopping spots in the area, you're sure to find something to inspire you for a trip to the Minong area. 
Grab a Bite
From Friday Night Fish Fry to some of the best bar-b-que in the area, there are several spots to grab a bite to eat when visiting the Minong area. Ranked #1 on Trip Advisor for the Minong area, it's no surprise that the Longbranch Smokehouse & Grill was one of the restaurants mentioned. Be sure to check out the brisket or the Southern Hog Samich. Apparently our visitors (and locals!) really enjoy a good bite to eat because another restaurant made the "hidden gem" list, Wendy's Place Cafe. If you want a good homemade meal, you should definitely check out this local favorite.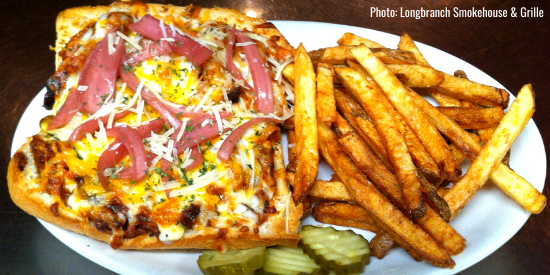 Make a Splash
Next on the list of hidden gems is none other than Totogatic Park beach. This beautiful swimming beach is located at the Totogatic County Park where you'll also find waterfront campsites along the beautiful Minong Flowage. Located right by the beach is a reservable pavilion as well as a great playground so you can wear out the kids before you head out for the night. 
Take a Hike
Did you know that Minong is home to some beautiful hiking trails? First on the list is the Totogatic Trail, located just NW of Minong off Highway 53. This beautiful trail offers multiple loops so you can choose how far you want to hike. Another great stop is Heartwood Resort where you'll find 700 acres of incredible activities including 16 miles of trails to explore. If you are looking for a hike with a little sport, be sure to check out their Namekagon National Disc Golf Course as well. Activity passes are required, so be sure to check in at the front desk before heading out on the trail.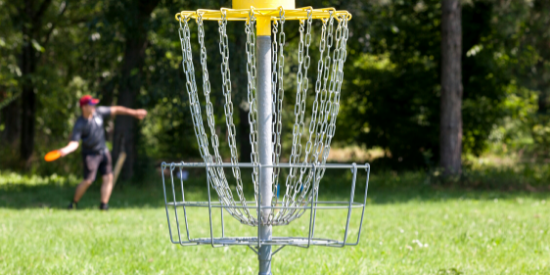 Play Like a Kid
At the corner of 2nd St. and Richards Avenue, you'll find a great playground to let the kids burn some energy. In addition to the play structure, you'll also find volleyball and basketball courts for some friendly competition. After checking out the playground, be sure to head over to the Kids' Fishing Pond where the kids can cast a line in this well stocked trout pond. 
If it looks like rain, don't worry, another hidden gem offers a great opportunity for some active play. Check out the Jack Link's Aquatic & Activity Center where you'll find an indoor track, gymnasium, fitness center, swimming pool with lap lanes, and even a play structure with zero depth entry for endless hours of water fun.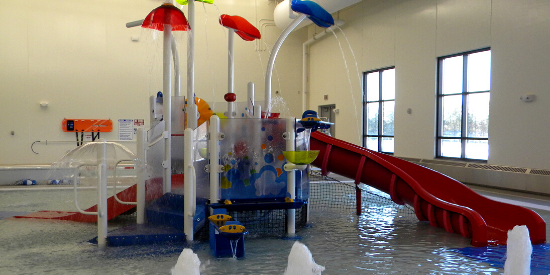 Stock Up
You're in Minong, home to Jack Link's Protein Snacks, it just wouldn't be right to head home without some of their tasty beef jerky! If you're looking to stock up, head to Henson's Country Foods, the official Jack Link's Jerky and Clothing Outlet. Where else can you find a 10 pound bag of delicious beef jerky? Another spot to check out if you're planning on some outdoor recreation is Sportsman's Headquarters. Not only will you find a huge supply of fishing, camping, hunting, and archery supplies, but you'll also find a fully stocked bar. Yes, you read that correctly, Sportsman's Headquarters offers a full bar to complete your shopping experience.
A Home Away From Home
That northwoods hospitality that makes you feel right at home is exactly what you'll experience at the lodging properties around the Minong area. From a quaint motel to resorts on the lakeside, and even some campgrounds sprinkled in the mix - the options are plentiful. One hidden gem to check out is Kimball Lake Resort, tucked away just northwest of Minong. They were voted as "the best resort or cabin to enjoy a stay" in our 2021 Best of WashCo awards and also nominated for that award was Heartwood Resort. For a full list of lodging, visit our lodging page.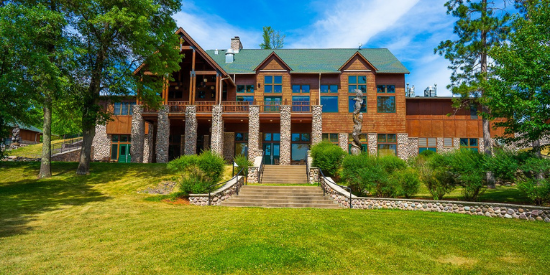 Minong is absolutely full of hidden gems just waiting to be discovered. While we couldn't cover everything here, you really need to check out this incredible area for yourself! For more information on the Minong area, visit the Minong page.