Let's be honest here. We all pretty much love the vivid colors that fall brings to our landscape. It's gorgeous. But, if we're REALLY being honest, it's the tastes and treasures I find along my fall color path that truly make the memories for me! There's nothing like watching a hard working cranberry farmer raking in those bright red berries or stopping off at a local brewpub to taste the latest brew infused with all of the succulent tastes of the season. Fall goes by so fast and there are so many amazing stops you can make, I tried to narrow it down for you while you venture through my beloved "backyard."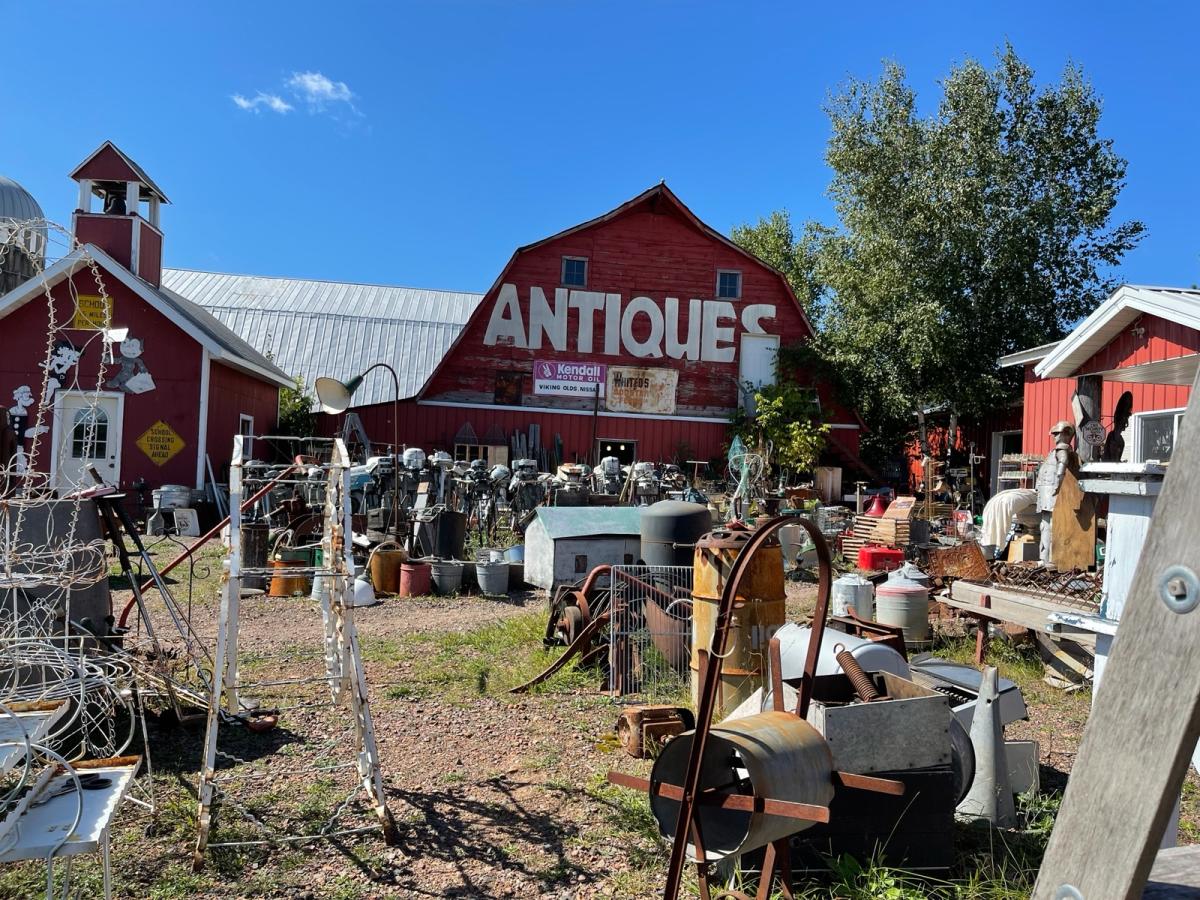 1. Raise your hand if you like antiques! Both of mine are in the air, maybe a leg too. Alright, these stops could seriously take me a whole day! I narrowed it down to three-ish stops, relatively close together, for you to really do some treasure hunting. And by treasure, yes I mean that trunk from the 1800's that I just couldn't live without or those wooden boxes from the early 1900's that make the best desk organizers I've ever purchased. Have you heard of Earl, Wisconsin? Yeah, maybe not. But...in Earl there is an old schoolhouse built in 1924 where you'll find the home of Prock's Crocks and Antiques. Seriously, what a PERFECT place for an antique shop. Be sure to check out the "garage" too, because that's where I've found some of my absolute favorite treasures. On your way to Spooner, you'll want to swing into Antique Adventures, Washburn County's newest antique shop. If you hit it right, you may even be there on a day that they host their flea market! Next up, you do NOT want to miss Poor Richard's Antiques on the north side of Spooner. Housed in a big red barn (and numerous other buildings), this is a "pickers" paradise. I could pick through those buildings all day long and keep finding treasure after treasure. My all time favorite purchase here is a rusty old plow that we keep in our front yard. Hey, we live on the corner of a farm, trust me when I say it fits the decor. Last, but certainly not least, you'll need to hit downtown Spooner where you'll find the Copper Horse and Antique Associates. They are on the same block, making it the perfect stop to really explore a variety of collections.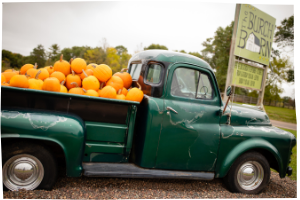 Photo: Travel Wisconsin
2. Cranberries, pumpkins, apples...fall produce is another one of my favorite things about fall. I could sit at the edge of a cranberry marsh watching the hard working farmers harvest those delicious red berries all day long. It's mesmerizing. If you're looking for cranberries, be sure to hit up Farmboyz Mercantile in Stone Lake for some fresh berry options or Schmitz's Economart in Spooner where you can find cranberries in season from a local marsh. If pumpkins are on your "must have" list, be sure to head over to Romportl Farms on County Highway A west of Spooner or The Burch Barn on County Highway K, just north of Spooner. Both places offer a corn maze.  If you're looking for hours upon hours of family fun, you might want to plan to stick around The Burch Barn a while for a Grain Train Ride, Gunny Sack Slide, Corn Launcher, or one of the other super fun family activities. Fall just wouldn't be complete without some savory apples! Be sure to head out to Smith's Apple Orchard just west of Spooner to find not only the best apples around, but some of the best baked apple goodies too! Insider tip: If you don't have time to head out to the orchard itself, swing by Schmitz's Economart; they are well stocked with apples fresh from the orchard!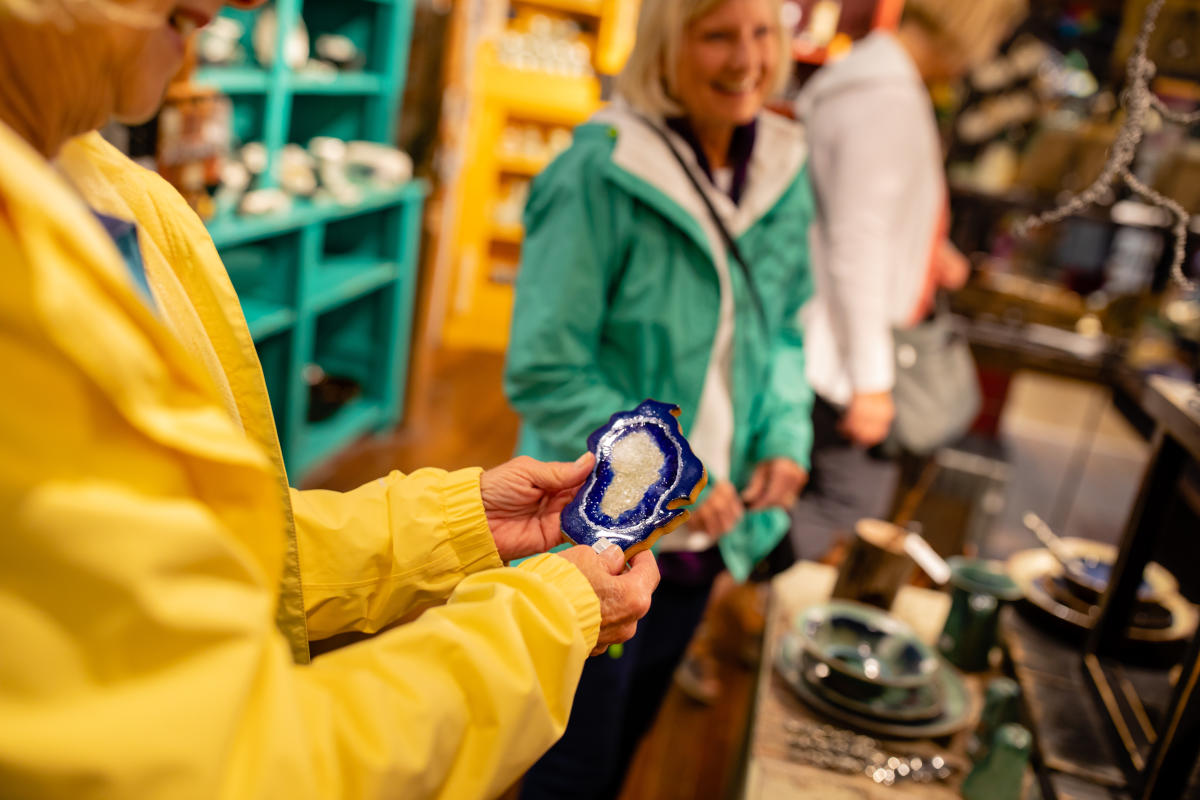 Photo: Travel Wisconsin
3. Wandering through art galleries is always something that I love to do. Each artist brings their own flare and leaves behind a little part of them with each piece they create. One of my favorite parts of fall is visiting our area galleries because so many times I get to chat with the artist themselves! I'll share with you a few of my favorite stops and why! In an old brick schoolhouse, built in 1921, is Brickyard Gallery. This enchanting little stop is a must for me. Be sure to check out their mosaic bathroom...it's awesome! Just a few miles north in Shell Lake, you'll find The Potter's Shed. The gallery and garden are incredible, I have gotten lost for hours here! Another few miles north in Spooner, you'll want to venture downtown on Walnut Street. Gypsy and the Frog and Purple Pelican are two of my favorite galleries to visit and the best part is that you can usually chat with the artist. I'm not sure why, but that just makes my purchase so much more special. The last stop that I usually make on Walnut Street is Arts in Hand Gallery where you'll find a consortium of artists' work; everything from metal work to fiber.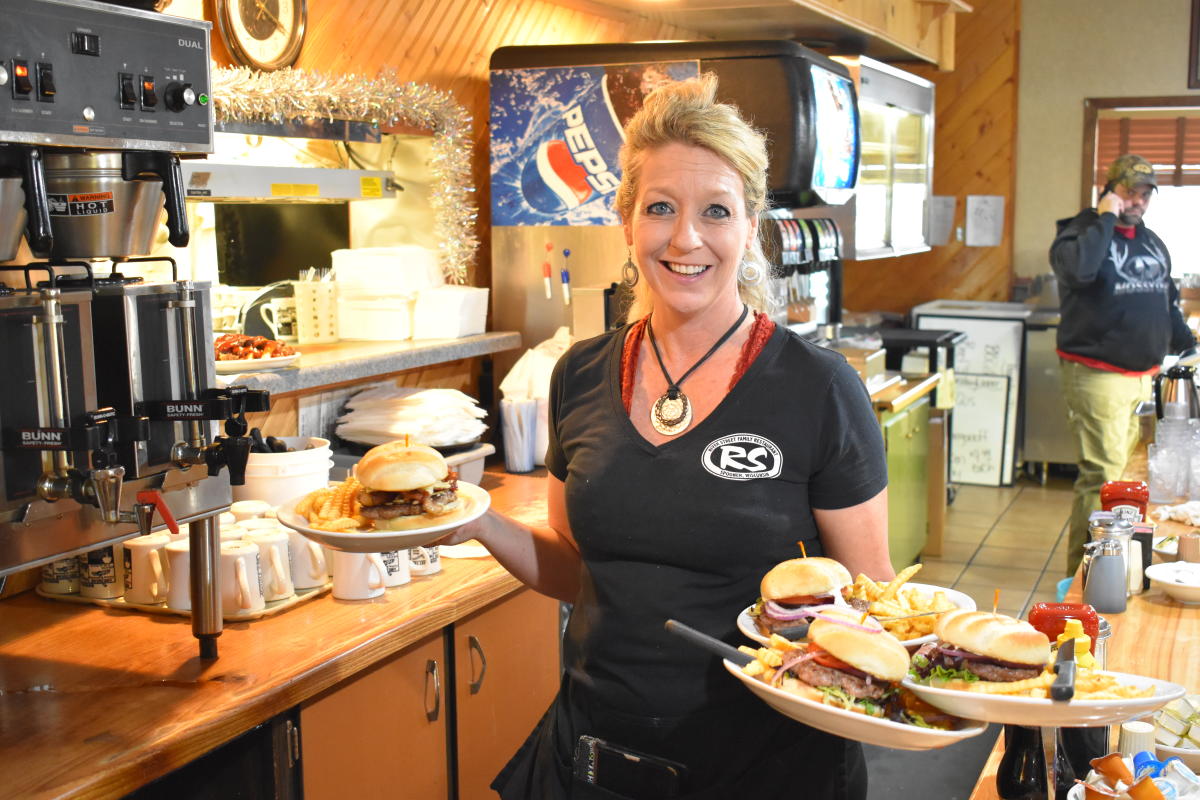 4. Are you hungry yet? Well, you will be! There are roughly 60 amazing restaurants in Washburn County that offer many flavors of fall and some good old fashioned favorites as well. In the mood for something specific? Check out the Dining Directory in the Washburn County Guide to find out what each participating restaurant is known for. If you need a little better direction, as always, be sure to ask a local or one of us at the visitor center and we can find a spot that suits just what your taste buds are looking for! In addition, don't forget to check out our "Quest for the Best Bloody Mary" and "Favorite Fish Fry" blogs for some insider tips as well.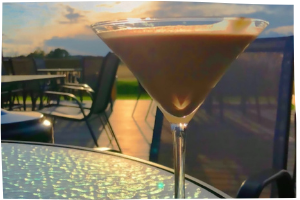 5. Vodka distilled from grains grown on site. An ice cold beer infused with local cranberries. Wine from a blend of northern Wisconsin grapes. If you can't taste the flavors of fall at our local brewery, winery or distilleries, I don't know where you can! For vodka, head over to Perlick Distillery where you'll find vodka distilled from grains grown on this five-generation farm. A seasonal drink menu offers a variety of mouth-watering options to choose from. Looking for a new favorite beer? Trust me when I say, I know where to find it! If you're looking for a fall classic, be sure to head over to Round Man Brewing Co. and try out Thea's Marshmen, a sour fruit ale. If you like a great blend of tart, sweet and sour, you'll want to check out this brew which has been carefully barrel-aged for twelve months with fresh cranberries from TK Farms, just 10 miles from the brewpub. Lastly, if wine is more your "flavor of fall", head just west of Shell Lake to Clover Meadow Winery where you'll find a variety of over 20 wines on this "off grid" winery. The only certified organic winery in the Midwest, Clover Meadow might just be one of the best kept secrets around!
For more fall fun, check out the Fall Color page where you'll find the Fall Color Report, Scenic Drives, and so much more! Enjoy your time exploring while you "Taste & Treasure" all that fall brings to Washburn County.