Washburn County, WI Itinerary: Sip & Savor a Few Days in Washburn County
From the Northwoods Best Bloody Mary to experiencing a true Wisconsin Fish Fry, there are so many flavors to experience in Washburn County that we figured we should narrow it down for you. This year-round itinerary is great for any time of year. 
Day 1: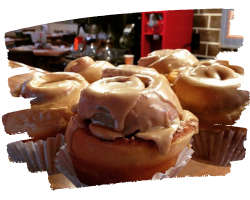 Breakfast: Start your morning off right with breakfast at The Roost of Sarona. What's good here? Well, just about everything, but a couple of local favorites are the Tenderloin Hash and the Katty Cake, a supersized pancake which is best served with chocolate chips.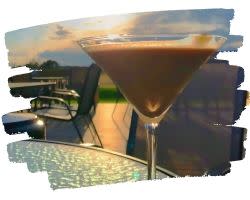 After your stop at The Roost, head over to Perlick Distillery where you'll find a century-old, family farm serving up some incredibly tasty drink specials. The Perlick Farm has been in the family for five generations. The distillery produces fine spirits distilled from grains grown right on site. 
Lunch: Long Lake offers some great dining options for lunch. If you're looking for a large menu with great offerings, check on The Landing on Long Lake. A few of the delicious options include The Landing Burger, Steak Philly Sandwich and of course on Friday's, are for fish fry where you can get a pound of Walleye!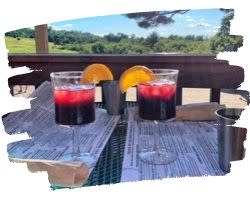 Dinner: End your day with a visit to another farm with lots to offer, Pine Brook Farm that is! If you're looking for a great farm to table option, this is the place. "The Pork" comes from Chickadee Hills Homestead, located about two miles down the road. A rather unique menu item that Pine Brook offers is "The Tatanka", for those of you that don't know, that means bison. Even the bison is raised locally! North Star Bison is located just south of Spooner in the Haugen area. 
Day 2: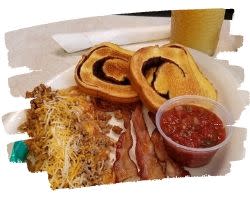 Begin your morning in beautiful Birchwood, Wisconsin where you'll find The Birchwood Cafe. You won't want to miss out on their "Almost" World Famous Hashbrowns. If you're a sausage gravy fan, you'll want to try Bubba's Hashbrowns, which are topped with their homemade gravy recipe.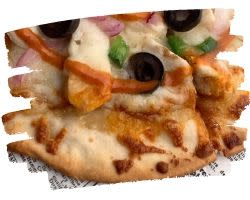 The Shell Lake area offers some great lunch options. Grab a bite at The 715 Food & Spirits, enjoy lunch overlooking Shell Lake at Lakeview Bar & Grill, or grab a bite at The Potter's Shed cafe if you're looking for lunch and a cup of amazing coffee.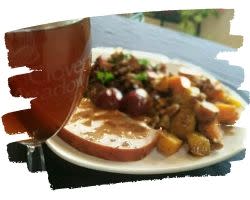 Visit the only travel green, certified organic winery in the midwest, Clover Meadow Winery. Clover Meadow serves up a variety of wines as well as spirits from the White Wolf Distillery, also located on site. This winery is located in the beautiful north woods of Wisconsin and creates their own energy. It's the perfect spot to unwind and enjoy a glass of wine.
Photo To Come
Dinner: Spooner offers so many great options for dinner, it can be hard to choose! If you want some of the best homemade pizza around, head over to Tony's Riverside. Looking for some unique cuisine, but have a hankering for a local brewed pint? Head over to Round Man Brewing Co. where you can enjoy not only the food, but also a flight of some of their brews. (If you don't like brews, don't worry - you could try one of their signature cocktails like the Firebox Old Fashioned.)
Day 3:

Breakfast: For a hearty breakfast, head to Trego's mainstay, The Prime Bar Family Dining. You'll find a large breakfast menu with all of the homestyle favorites you love.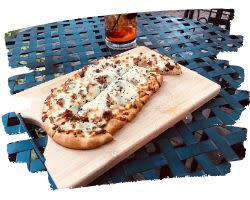 Lunch: A stop in Stone Lake will please your palate whether you're looking for a light lunch or a hearty meal. Red Schoolhouse Wines offers excellent sandwiches and salads that pair perfectly with the many wines they offer. If you're looking for something a bit more filling, stop into Marie's Hideaway where you'll find some of the best italian food in Northwest Wisconsin. Two of the crowd favorites are Frankie's Spaghetti or the mouth-watering Italian Beef.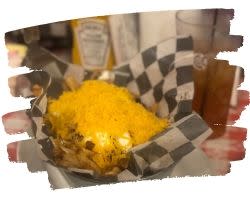 Dinner: Minong is calling your name - and you'll be so glad it did! You won't want to miss stopping into the Longbranch Smokehouse & Grille where you'll not only find amazing barbeque, but their special Grimble Rings and house-made ginger ale. In more of a seafood mood, head over to TR Club Northern where you'll find Charleston Style Crab Cakes, Crab & Shrimp Dip, and even a Seafood Pizza (did we mention they make it in a brick oven?!). If you happen to be there on a Saturday night, plan to go with the Chef's Special. No matter what it is, it's always amazing!
Let's be honest here, this doesn't even come close to sharing with you all of the awesome food we have around here. Don't be surprised if we follow this up with a "Part 2." In the meantime, be sure to check out our Fish Fry Guide and our blog on where to find the best bloody mary. We sure hope you brought along some stretchy pants. Enjoy!